We offer exceptional service and great storage at very affordable prices!
San Marcos Self Storage offers a variety of storage unit sizes to fit all of your storage needs. We offer month to month storage at affordable rates. We house over 700 storage units on-site, with drive-up and indoor units. We also offer a variety of packing and moving supplies, as well as moving truck and van rentals. Visit or contact us today to secure your storage needs!
Read More >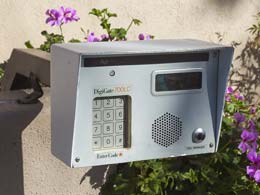 Safe and Secure, Inside and Out
The San Marcos Self Storage facility is protected by secure access gates and 24 hour video monitoring.
Read More >

U-Haul Truck and Van Rental
We are an authorized U-Haul dealer and carry everything from trucks and trailers to furniture pads and dollies.
Read More >

Contact us today for rates, specials, and more!
Contact us today for rates, specials, and more!
What People Think About Us
I finally got my last storage somewhat organized.
YEAH!! THANKS to the new guy working late, for us to finish. YOU ARE THE BOMB, DUDE!
Staff is great…
Rental process was fast and easy. Thanks guys!
Good place for short term storage.
It's secure and clean. What more do you want? The office folks were helpful and the deposit refund was prompt. Definitely recommend!